The Gers is your path for a charming stay in the countryside !
Festivals
CONDOM International Bandas Festival on May 11, 12 and 13, 2018 ( 33 km)                 
Toro Fair in VIC-FEZENSAC / PENTECOTAVIC on 18,19,20 and 21 May 2018 ( 13 km)
Country in MIRANDE Festival from 12 to 15 July 2018  
Tempo Latino in VIC-FEZENSAC on 26,27,28 and 29 July 2018 ( 13 km)
Jazz in MARCIAC from July 27 to August 15, 2018 ( 37 km) (dates to be confirmed) IBRAHIM MAALOUF stayed in our cottage! (July 2012)
Festival in BIRAN on August 3,4,5 and 6, 2018
Gastronomy 
Taste the specialties of Gersoise in the surrounding farms !
Duck and foie gras, armagnac, flakes from Gascony, wines (Côte de St Mont, Tariquet) and the "Croustad d'Isabelle", which participated in the Carnets de JULIE.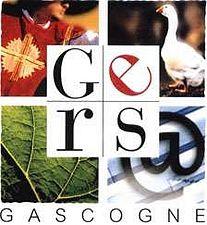 Well-being
The Hitton Farm in BIRAN
Cécile and Emmanuel GUCHARD breed donkeys from the Pyrenees to offer you a natural product with exceptional properties: they produce their precious milk and grow lavender which they transform into essential oil.
They make organic soaps with donkey milk (30%) in a traditional way by cold saponification and they complete their offer with a range of cosmetic care and lavender products. You will find the soaps in each of our bathrooms.
As part of Bienvenue à la ferme, they will make you discover their farm, attend the milking, the lavender picking or the distillation (transformation into essential oil) de
Thermal village in Gascony at CASTERA VERDUZAN 
If you want to relax, need to cocoon or just think about yourself for a few hours: come and discover the quality services and relaxing properties of thermal water!
We will gladly attend to all your queries.